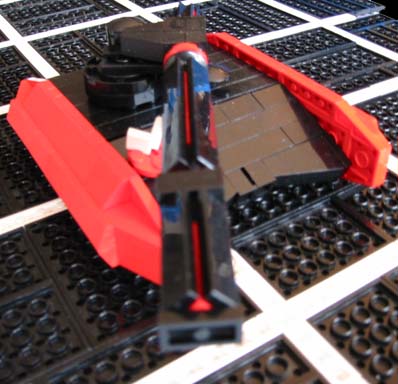 There is a rather famous shot of Clu's tank that you'll see on various Tron memorabilia (such as the story book, trading cards, etc.) but since it was printed from the film it is reversed! This model is designed from the film, so it is NOT backwards.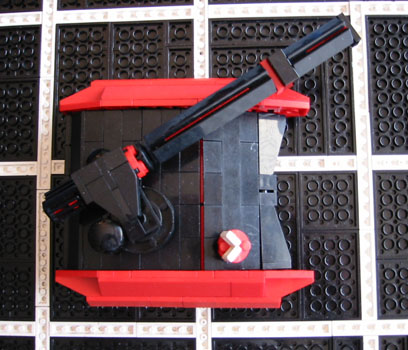 This is a smaller scale than the lightcycle which resulted in several challenges. Please notice the subtle red highlights on some of the edges (down the length of the gun and across the body). This is not easy to pull off with Lego bricks at this scale. Also the sloped front end required some experimentation.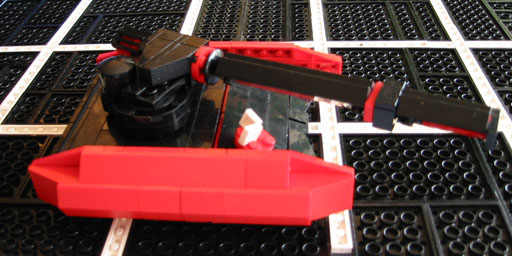 The turret can be freely rotated, and there is actually an even smaller scale tank, but I'll save that for the fight scene...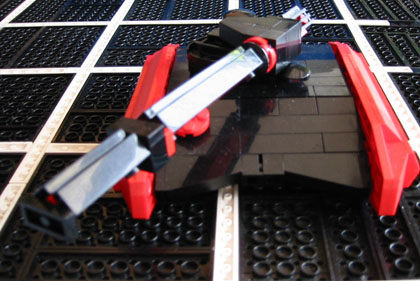 END OF LINE.