LIGHT CYCLE v1.0 - BLUE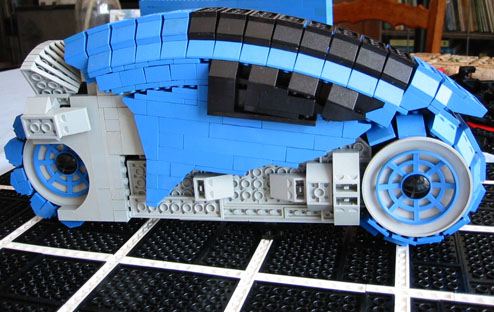 This is my first draft of a lightcycle built from Lego bricks. I explored several ways to build curves here, but only the canopy was really successful. The rear fin (gray) also came out nicely. I didn't care for either of the wheels which used two different methods for obtaining a circle. You can see the beginning of a 'light wall' in the background.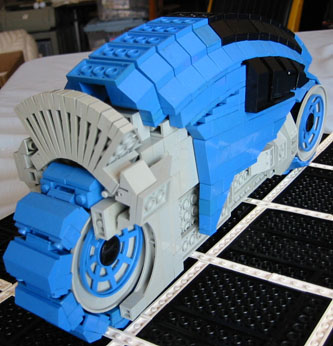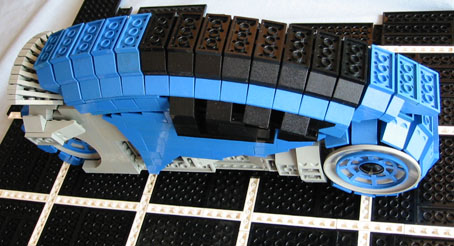 If I were to continue working on this I'd replace the plates in the lower chassis with bricks on their sides (so that the entire section is smooth as you see near the rear). I would also rebuild the front wheel so that it is a little wider. But instead I decided to try to perfect the design at a smaller scale...




LIGHT CYCLE v2.0 - RED

This second version almost exactly matches the size of the toy lightcycle sold by Tomy. It uses the same arch as the first version, scaled down as far as possible, I think. The wheels are entirely new designs, both much more successful than either on the first model. My entire collection of parts doesn't include a red tube, so I had to substitute a gray tube around the circumference of the rear wheel. I suppose I'll have to order a red one from someone to really finish this piece.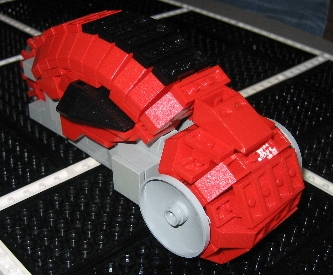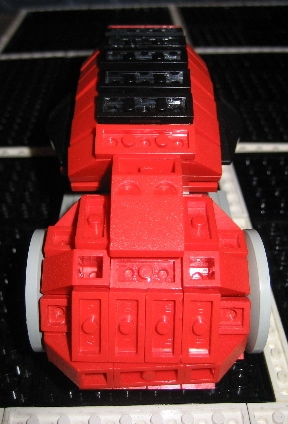 I've almost finished a yellow one with a few slight improvements over this prototype. Having built such an improved version at a smaller scale I had to wonder how much smaller I could go. I read somewhere about "Lego Vignettes" and thought that would be a good target.






LIGHT CYCLE v3.0 - MINI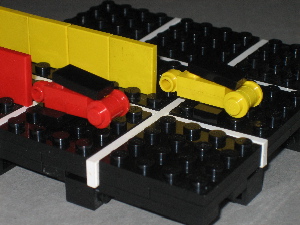 The hardest part of this Vignette was absolutely the grid. The first version of the grid was extremely thick to account for all the lego gymnastics going on underneath to get both the proper spacing for the white plates to slip in sideways, but also creating a ledge for them to rest on so they don't stick up or sink too low. The cycles themselves have nicely sloped black canopies (not quite the curved arch possible at the larger scale) and the front wheels are appropriately wider than the rear wheels. Now just to order some orange pieces!